Stucky's Activate Metabolics Weight Loss Program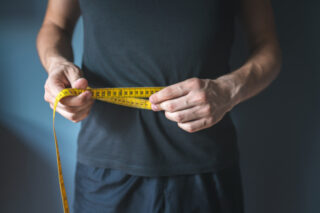 Stucky's Activate Metabolics Weight Loss Program
Utilizing our comprehensive Activate Metabolics weight loss program, our clients are able to lose weight quickly and ultimately take back control of their weight and their health.
Our system is comprehensive in providing four necessary facets for success:
Body Composition and Genetic Testing
• Body Composition Analysis: allows us to identify true health risk, and a more objective evaluation of you, the client.
• Our Genetic Testing enables us to determine (based upon your genes) the best combination of fats/carbs/protein specific to the individual as well as the best type of exercises based your their make-up of slow/fast-twitch muscle fibers.
Metabolic Booster Meal plan
• This plan consists of a low glycemic and anti-inflammatory plan that also includes a reduction in gluten and dairy.
• Intermittent AM fasting is utilized as is a VLCD through the initial phase of the program.
• There are 4 main phases in the program that allow your weight "set point" to be recalibrated as we increase food choices and calories in conjunction with appropriate exercise as part of your "lifetime" process of maintaining a healthier weight.
Nutritional Formulas
• Whole food organic multivit/mineral.
• Liposomal b12 to assist with energy and immune function.
• Detox formula to assist the body in ridding the toxins stored in tissue as it is released.
• Weight loss formula to assist with cravings and metabolism. No stimulants.
Individual Coaching and Support
• Our programs include a year of personalized one-on-one support for all of our clients. This includes regular office visits/check-ups throughout the length of the program as well as daily communication thru text/phone in the early phases of the program.
---
But don't take our word for it, learn what this client had to say about our program.
We're excited about this program and are ready to answer all of your questions. Contact Dr. Pam today