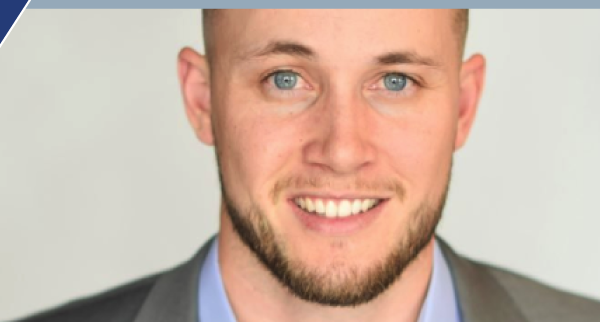 Expanding to serve the next generation
"We're continuing to expand at Stucky, and want to be sure our newest team members have both the experience, knowledge, and skill set to support our valued patients." shared the partners: Dr. Pam Stucky-LaGuardia, Dr. Brian  Becker and Dr. Kyle Anderson. "In Dr. Jared, we have found that mix that will fulfill our mission of empowering the Chippewa Valley in adopting a wellness lifestyle."­­­­­­­
Jared Bechel grew up in Eleva, Wisconsin and went to Winona State University to study athletic training with a minor in nutrition. After graduating, he worked as an athletic trainer at Winona Health and then with various high schools and part-time with the university.
He found though that there was a limited amount of work he could do with athletes once they got hurt, he'd have to refer them on to another professional to continue their care. He started thinking about what else he could do to work with his athletes through the entire process, both while they were training in health and working on their rehabilitation after an injury.
The turning point came when a few of his athletes were hurt badly enough to be pulled from their athletic events and a chiropractor took over the athlete's care. Dr. Jared watched how these doctors were able to help his athletes get back to health quickly. He'd found his new calling. While at Palmer College of Chiropractic in Davenport, Iowa Dr. Jared completed his internship portion of his chiropractic training at Stucky Chiropractic while completing his degree.
"Now as a full-time doctor, I look forward to treating all patients at Stucky Chiropractic. Sports chiropractic, just being around sports my entire life and being in that field for a while, it's my general passion."
When not treating patients, Dr. Jared enjoys hunting, being outdoors and spending time with his fiancé, his two dogs and family, friends. He finds time to play sports, being most active in slow-pitch softball and basketball.
Contact us today to schedule your appointment, and yes, you can ask for Dr. Jared!