Our chiropractors are skilled presenters and teachers, and love to give back to the community by presenting healthy, no cost educational workshops. If you are looking to improve your overall wellness, reduce your stress level, improve your energy level and get more out of your life, we are here to help!
Chronic illness is widespread and threatens our quality of life, our health, our economy and our standard of living. Virtually all chronic illness is life-style related. Poor life-style is the cause of chronic illness and lifestyle improvement is the only solution for the preventing and recovering from chronic illness. The Living Well Educational Series includes Eat Well, Move Well, Think Well, Shop Well, and Cook Well workshops. We incorporate real-world tips from our chiropractors' personal experiences. The workshops are informal, interactive and informative. Each stand-alone session is packed full of practical action items that can be immediately used to address poor habits and realize the life-style changes that will lead to a healthier, happier you!
---
Eat Well
Your body has certain nutritional needs required to perform at its optimum level. We will provide you with facts, tips, and good dietary choices that will result in improved health. Learn how to easily manage your weight, how to increase your energy level through healthy choices, learn what fats and oils to avoid, what supplements are helpful and how to save $ on health care costs. Sessions are currently offered two times a year (Winter and Fall).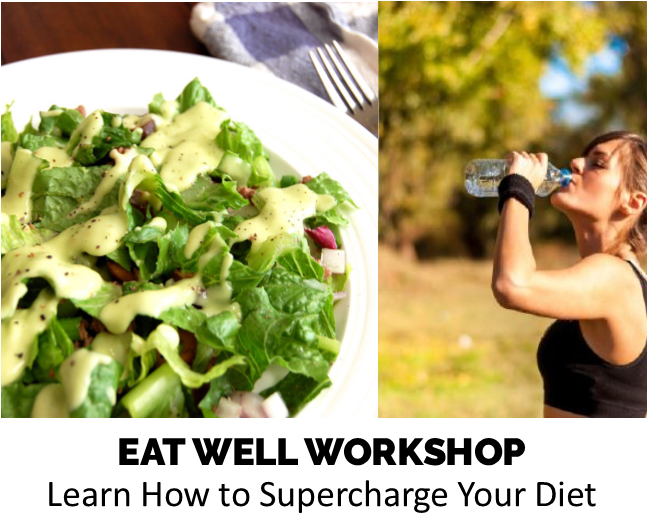 Eat Well Workshop
---
Move Well
In addition to nutritional needs, your body also requires a certain amount of exercise and physical activity in order to maintain optimal health. We will show you the latest science of exercise and how just 45 minutes a week will make a huge difference. High intensity interval training (HIIT) can be done at home and no special equipment is required. Learn why your current "cardio" exercises may be making you fat, how to boost your metabolism, your energy and improve your sleep, discover why some exercise leads to chronic stress, and how to make exercise quick & fun. Sessions are currently offered two times a year (Winter and Fall).

Move Well Workshop
---
Think Well
Managing stress and developing strategies for success are crucial to creating a life that is full of inner peace and happiness. It is reported that thoughts that spontaneously occur to people—their "mental chatter," so to speak—is mostly (up to 70%) negative, a phenomenon that could be referred to as negativity dominance. We will help you identify negative behaviors and show you positive changes you can make immediately to overcome negative thinking. Sessions are currently offered two times a year (Winter and Fall). "When you change the way you look at things, the things you look at change" – Dr. Wayne Dyer
Think Well Workshop
---
Cook Well
With the right ingredients, cooking can be fun and healthy! Learn simple ways to plan and prepare a healthy meal for you and your family. We'll give you tips for planning healthy meals, demonstrate how to cook the healthy meals, and even enjoy samples! Sessions are currently offered two times a year (Winter and Fall).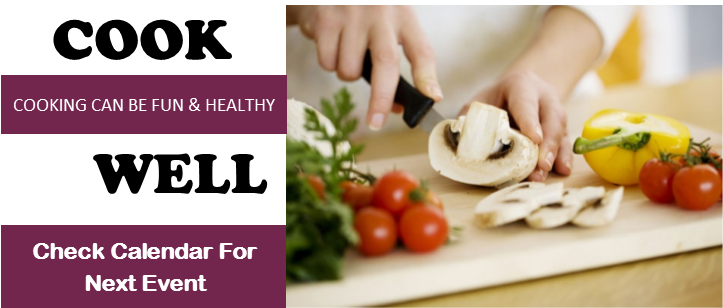 Cook Well Workshop
---
Shop Well
Eating well and being healthy starts with what you purchase at the grocery store. Learn how to grocery shop with the professionals! Our doctors will teach you how to easily read food labels, tips for meals and whole food shopping, how to get your money's worth, and what to avoid. Sessions are currently offered two times a year (Winter and Fall).
Shop Well Workshop
---
Seating is limited and registration is requested for these complimentary sessions. Please contact our office at 715-835-9514 to reserve a seat. For a schedule of events, please visit our event calendar here.