Your Health Is Our Mission.
It is the mission of Stucky Chiropractic Center to educate as many men, women, and children to the life and health-enhancing benefits of chiropractic care; improving our world by having a positive influence on each individual we have the opportunity to serve. We're located in Eau Claire, WI, and serve the surrounding areas, including Chippewa Falls, Altoona, and beyond.
At Stucky Chiropractic Center, Your Health Is Our Mission! By combining skills and experience that span the entire chiropractic wellness spectrum, our doctors are committed to bringing you better health and a better way of life.
Get Started
Take A Tour
Healthy Living Newsletter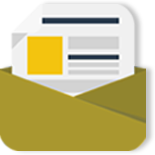 View Current Newsletter